FiveStar Converter & Recorder Box – FSA 1808
Finally the most demanded accessory – converter & recorder box – is back. You may or may not be aware that you don't really need a TV to watch TV shows. With FSA 1808, you can watch games by connecting your PC monitor (HDMI port is required) to the box and antenna.
For NBA fans, you know the final is coming up, and you don't want to miss any single games. So now you can watch playback whenever you want. On anther note, I am really getting tired of seeing Warriors. No doubt Golden State is a good team, and 2016-2017 final was an epic match even Warriors lost. But dude, I want to enjoy competitive games instead of watching junk-time play, especially in playoffs.
So do I really need the FSA 1808 converter & recorder box? FSA 1808 is not a mandatory add-on for the antenna, but you can definitely benefit from the TV DVR. Check the functions of the box below and you may have the answer.
Now back to the product. For those who may be the first time to the product, FSA 1808 has 2 major functions as listed below:
TV Recording
With DVR function, this box allow you to record TV shows and play back. You can schedule to record your favorite TV program and play back when you have time. Portable memory devices are not included.
Signal Conversion
FSA 1808 is a digital converter box which convert OTA ATSC signal to analog and digital TV. The built in media player allow user to play back picture and video files via USB connection.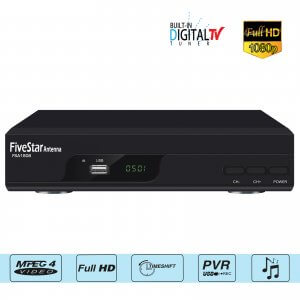 In conclusion, you will need the FSA 1808 if you have an old TV or you don't want miss the shows.