A Step by Step TV Antenna Installation Guide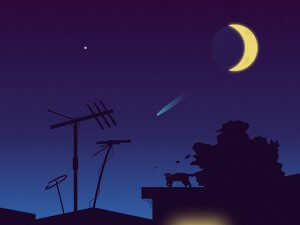 Get stuck on how to install an antenna? Check the instruction below, it may help to smooth your installation process.
You may also check our installation video.
1. Connect the antenna to your TV, then perform a channel scan
Mount the antenna on your rooftop for optimal performance.
Consult related instruction manual to scan the channels if you use a digital converter box
Find the setting option on the TV menu. Set up the signal source to AIR/Antenna.
After you set up the signal source, go to Channel Scan or Channel Manage to scan the digital channels.
This process usually takes 5-10 minutes to finish. You will be able to see the channel counts during the scan process.
2. Test antenna installation before installing the antenna on the roof
Plug in the AC Adapter then connect to the control unit box, a GREEN light on your control unit box should light up.
Once you connect the control unit box (a port on the box named ANT) to your antenna with a cable, you should see the RED light is on your antenna main unit. If not, test again with a different cable to see if the problem is caused by the cable.
Every time when you press the button on the control unit box, you can see a RED light is on on the control unit box and your antenna should be rotating.
Basically, you can test to see if your antenna set works without connecting the antenna to your TV set unless you're testing if any signals picked up by the antenna.
If you assemble all the parts correctly, the antenna will first rotate about 360° then stop. Rotate reversely by pressing the button on the unit box or you can change the direction by quick-double-clicking the button.
When you contact us for technical support, we really appreciate the details about which step above the error shows, in order to accurately diagnose the problem your antenna might have.
For better result, the distance between the control unit box and your TV set should be within 20 ft. And the distance between the antenna and the control unit box should be within 50 ft.