What's Your Valentine's Movie?
This Valentine's Day,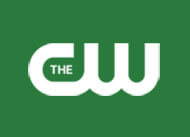 will be broadcasting, "The Top 14 Greatest Valentine's Day Movies of All Time" at 9:00 PM, ranked by Popstar magazine which includes some of the classic movie such as "Sleepless in Seattle"; "Love Actually"; "Pretty Woman"; and "The Notebook."
About Sleepless in Seattle 
Sleepless in Seattle is indeed my favorite movie. Typically, I watch it at least once a year. It is a feather-light romantic comedy about 2 lovers who meet for the first time in the last reel, Empire State Building. It is a stunt, but a good one that works far more effectively than anybody in the right mind and has reason to expect.
Besides romance, there are other scenes that will leave a memorable moment. Different movie tastes and understanding between male and female, children's view of adult world, and more. In addition, Tom Hanks' acting was awesome yet just right, not to mention those classic lines.
"Well, I'm gonna get out of bed every morning… breathe in and out all-day long. Then, after a while I won't have to remind myself to get out of bed every morning and breathe in and out… and, then after a while, I won't have to think about how I had it great and perfect for a while."
"People who truly loved once are far more likely to love again."
"What if someone you never met, someone you never saw, someone you never knew was the only someone for you?"
What Do You Think?
This is a movie you surely will want to watch at least once. What is your most memorable romance movie? Do you have any classic phrases or scenes in mind? Leave your comment below.