With so much TV clamoring for attention these days, you almost need special powers to separate the truly great from the supremely mediocre. Or you could just bookmark this page. Just like last year, we'll be regularly updating our obsessively curated ranking of 2017's best shows and miniseries so that you'll always have something to watch next.
To be eligible for this list, a series needs to be 1) an episodic program that made its debut or began a new season in 2017, and 2) hugely enjoyable to watch. To find out how many of this year's shows meet the criteria, and to see a photo of Tom Hardy gazing at a horse, read on.
15. Sneaky Pete (Amazon Prime)
Perhaps the name turned you off. Maybe it was the idea of spending hours watching "that guy" actor Giovanni Ribisi play the titular con man. We get that. But Sneaky Pete's subtle charms materialize if you view it as a companion piece to Justified(Graham Yost serves as showrunner and Margo Martindale plays the matriarch of a rural bail-bonds business) and Breaking Bad (Bryan Cranston serves as executive producer and also has a scene-stealing supporting role).
14. Crashing (HBO)
The comedian Pete Holmes revisits his years coming up in the stand-up scene and a moderate amount of wholesome hilarity ensues. Flash is added by the established comedians he encounters in his pursuit of his dream (Artie Lange, T.J. Miller, and Sarah Silverman, among others), but it's the mundane travails the earnest suburbanite-turned-New Yorker endures — as well as Holmes' John Ritter-esque charm — that give Crashing a surprising amount of heart.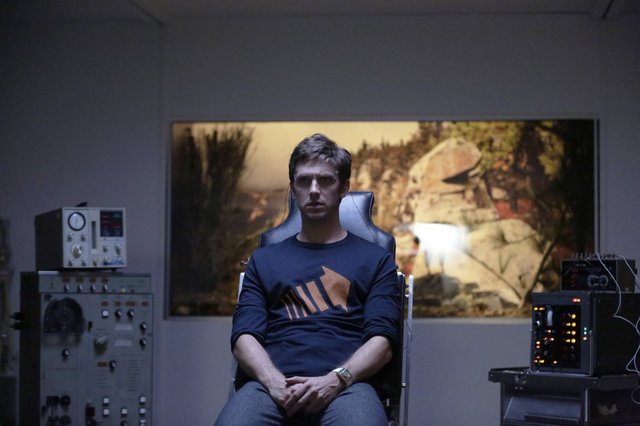 13. Legion (FX)
Were this ranking based solely on effects-wizardry and non-linear storytelling, Noah Hawley's eight-episode series about an obscure but super-powerful Marvel Comics character (played by Dan Stevens) would be right up near the top. I'll be back for Season 2, but I'm going to psy-knock Legion down a few notches for being overly stylized and maddeningly withholding. Forgive me!
12. Baskets (FX)
What's Zach Galifianakis' misanthropic man-child up to in Season 2? He's still rolling with Mama Baskets, tormenting brother Dale, and Costco rep Martha, of course, but this isn't your father's Chip Baskets. This time around, the failed rodeo clown's all grown up — well, if you consider that he still lives with his mom, throws tantrums, and needs to bum rides off people.
11. Billions (Showtime)
Who is the hunter and who is the hunted? Paul Giamatti's U.S. Attorney for the Southern District of New York and Damian Lewis's cocky hedge-fund guru attempt to answer that question weekly.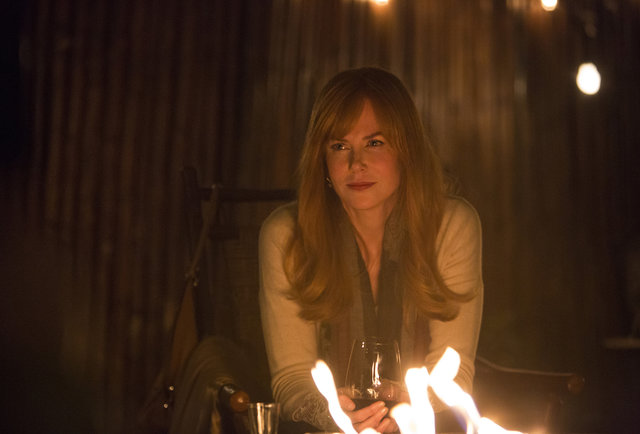 10. Big Little Lies (HBO)
This mystery miniseries, starring Nicole Kidman, Reese Witherspoon, and Shailene Woodley, is prestige drama as filtered through the lens of prolific network producer David E. Kelley (The Practice). The acting performances by the aforementioned power trio, along with the envy-inducing houses their characters live in, more than acquit this adaptation of the 2014 best-selling novel.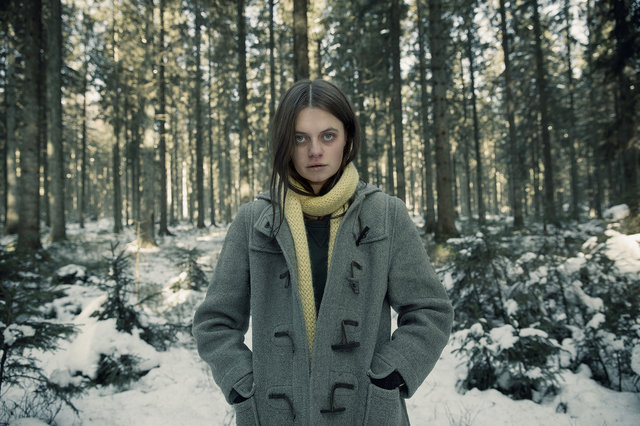 9. The Missing (Starz)
Picking up from its addictive, if flawed, first season, this BBC and Starz co-production tracks a more convoluted and sinister case this time around. Back once again is retired French detective Julien Baptiste (played by Tchéky Karyo), whose obsessive need to close an unsolved missing-persons case is rekindled by a new development in an 11-year-old abduction at a British military base in Germany.
8. The Americans (FX)
The season-five premiere ended with a long, mostly silent sequence involving digging. Lots and lots of digging. It's a lot more intense than it sounds, which is also a good way to sum up this Russian-spies-in-Reagan-era-America drama in general.
7. Silicon Valley (HBO)
The boys from Pied Piper are back for another season of tech-y shenanigans.
6. Feud: Bette and Joan (FX)
The Ryan Murphy renaissance continues with this nostalgic look back at the very public ego-battle between the aging divas Joan Crawford (Jessica Lange) and Bette Davis (Susan Sarandon). The premise seemed to promise lower-stakes nostalgic camp, but the eight-episode series explores something more meta, and still very relevant today: the challenge established actresses face in reinventing themselves and landing marquee roles as they get older.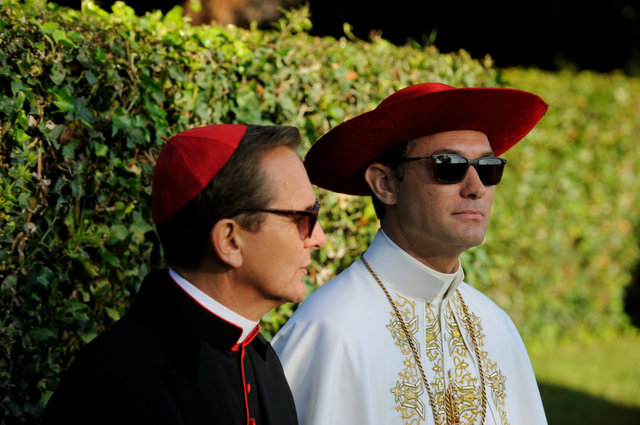 5. The Young Pope (HBO)
If you're virtuous enough to stick with this Jude Law popemobile as it toots through its supremely strange early episodes, you'll be a convert after the masterful ninth, which focuses on the Vatican's investigation of the Archbishop of New York. The affecting, ambiguous finale further redeems a series that began as a merciless meme, obscured crucial plot points with quirky flourishes (e.g., the pet kangaroo and the Greenland episode), and seemed hell-bent on fetishizing Law's pontiff as a cigarette-smoking, shades-wearing maverick. So is The Young Pope good or is it nonsense? As Lenny, aka Pope Pius XIII, himself might say, it doesn't matter.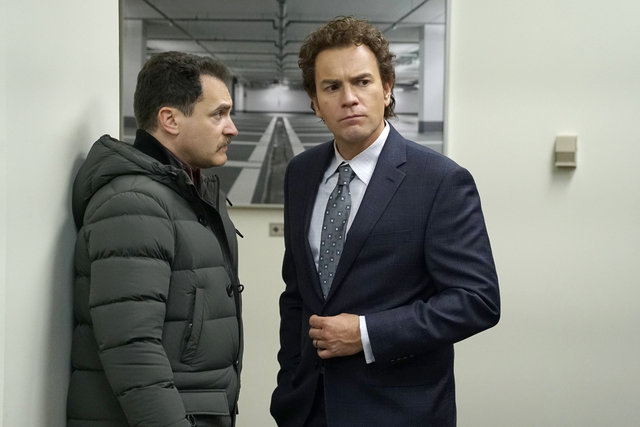 4. Fargo (FX)
The first two seasons of this series were loosely connected — season 2 was a prequel to season 1. So far into season 3, there's no indication that it's connected, but this does have Ewan MacGregor playing two different characters, so it's good by me.
3. Better Call Saul (AMC)
As this inches closer to where events of Breaking Bad season one. We met Tuco in season one. Salamanca in season two. And now it's Gus Fring's turn.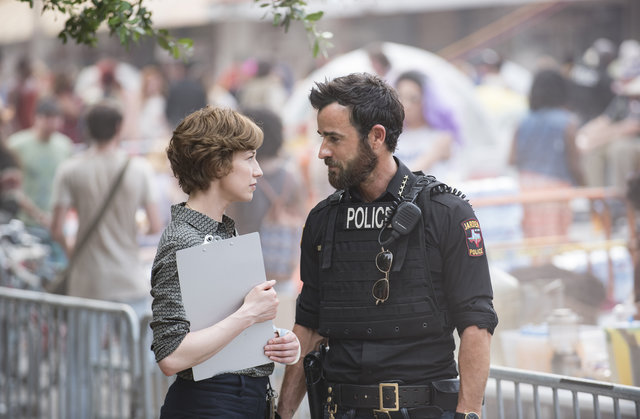 2. The Leftovers (HBO)
So many mysteries left to answer, so few episodes left to go.
1. Taboo (FX)
Bona fide movie star Tom Hardy stops by FX to play James Delaney, a top-hat-wearing shipwreck survivor who's determined to thwart the many Londoners seeking to steal his inheritance circa 1814. The actor's relentlessly intense performanceelevates a show that intertwines maritime trade, the War of 1812, and incest into a cracking yarn. Binge it immediately — the top-hat industry demands it.
By @JohnSellers
Get best selling and top rated 150 Miles Indoor/Outdoor Antenna HD2605 to watch TV shows for FREE